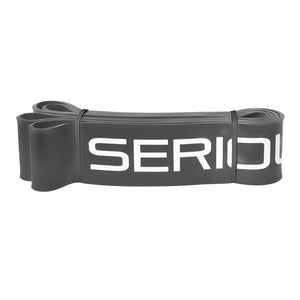 The strong band has long been a favorite among the big squatters.  The heavy duty band is great for Squats, reverse band deads, and when you are done crushing your back it can be used for inversion so you can walk the next day.
Specs: 2 ½" wide X 41" Long
Bands are 100% Natural Latex and are over 99.9% free of soluble proteins (latex allergens). If you have a sensitivity to latex, purchase and use this product with caution.