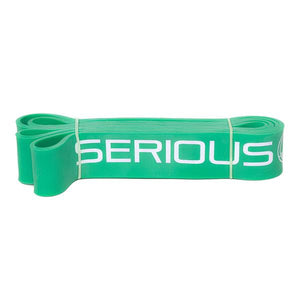 The Average band is a big tough band that can add a huge amount of tension on benches, squats and deads.  It is also the most popular band choice to do assisted pull-ups with.  If you are craft enough it can even work as a sled harness.
Specs: 1 ¾" wide X 41" Long
Bands are 100% Natural Latex and are over 99.9% free of soluble proteins (latex allergens). If you have a sensitivity to latex, purchase and use this product with caution.