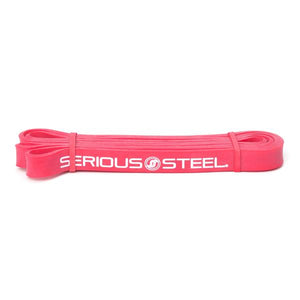 The big brother to the mini band the monster mini packs a punch for it's small size.  The monster mini is great for a wide range of lifters and uses and is small enough to toss in a gym bag.
Specs: 13/16" wide X 41" long
Bands are 100% Natural Latex and are over 99.9% free of soluble proteins (latex allergens). If you have a sensitivity to latex, purchase and use this product with caution.