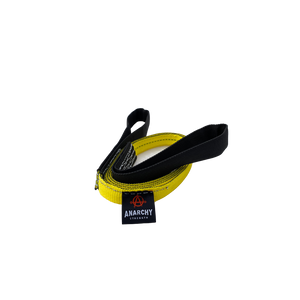 The Upper Body Sled strap is designed to allow you to pull your gym where ever you want to go.  Turn Sled work into a total body workout with this easy-to-use comfortable strap.  Get your cardio done at the same time your weight training if you are in a time crunch. 
Specs:  1" wide and 10' long with 8" eyes that are lined with ware resistant webbing. 
Color: Yellow
Note this item does not come with a sled.